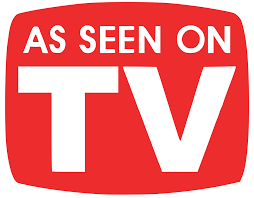 Product Highlight:
The Transcend 365 miniCPAP is truly a mini CPAP as it weighs only 1.7 lbs! 
Product Features:
Advanced Automatic Functions allows you to put your CPAP therapy on auto-pilot. Enjoy automatically adjusted pressure throughout the whole night; plus, enjoy auto altitude adjustment for use when in-flight. 

Smart Humidification with CFV (Capillary Force Vaporizer) technology will humidify the air only when you inhale - thus reducing the amount of energy needed to power the device and water needed for humidification.

Fully compatible with any CPAP mask and tubing with a 

22mm connector

.
Purchase Includes:
Transcend 365 miniCPAP package (SKU: 503091) 
(1) Transcend 365 miniCPAP Auto
(1) Integrated heated humidifier
(1) Standard 6' tubing
(1) Air Inlet Filter
(1) Padded travel case with storage compartments
(1) Universal AC power supply
(4) International plug adapters
(1) Mini USB cord
(1) Printed User Manual
+ 2 YEAR MANUFACTURER WARRANTY
Specs & Manuals:
*A VALID PRESCRIPTION IS REQUIRED FOR THE PURCHASE OF THIS PRODUCT 
Important Manufacturer Notes:
Do not use tap or filtered water; due to the unique humidification system, use distilled water only.
Do not use this device in conjunction with oxygen therapy. 
Do not use this device above altitudes of 8,000 feet or in temperatures below 40 degrees Fahrenheit. 
Add-On's:
Loyalty Program
Join CPAPnation's reward program, it's free! The more orders you place, the more points you earn! You can use all of your points on one order, or split them over several orders.
Here are the steps to get started:
Create an account at https://www.cpapnation.com/account/register or using the blue rewards icon in the bottom left of the site. 
Place an order and earn loyalty points with each purchase. You will earn 1 loyalty point for every $1 spent (pre tax and pre shipping). NOTE: once you've logged into your account, you will AUTOMATICALLY earn loyalty points for every order you place.
During a future purchase, you can choose to redeem your available points.

50 loyalty points is $1 of credit.

 NOTE: if you do not log in during the checkout process, then your points will not be rewarded. You must click the rewards icon in the bottom left of the site and CHOOSE REDEEM prior to checking out or your points will not be applied. 
*You can check your balance any time by logging into your account and selecting the rewards icon in the bottom left of the site. You will also receive an email confirmation of your points value. 
Please note:

Loyalty Points cannot be used with other discount codes or offers. 

Loyalty Points are not redeemable for cash and have no cash value.

Loyalty Points are only earned for product purchases, not for shipping or tax costs.

Loyalty Points cannot be earned or redeemed after an order has been placed.

Loyalty Points are non-refundable and cannot be re-allocated, once redeemed. 

Loyalty Points are earned and redeemed at the sole discretion of CPAPnation.
Please reach out to our customer support team with any questions:
info@cpapantion.com or (800) 673-1220. 
CPAPnation reserves the right to change the conditions of this program, cancel accounts, and/or terminate the program at any time.
Reviews
Reviews